Hi,
I'ld like some help to understand how Netrunner Desktop work and to find a *.desktop files display name trick. I've already read the Desktop Entry specifications and several related articles but it didn't answer to my questions, even if I've learnt lot of interesting things there

At first, I've configured 4 virtual desktops with the "Different widgets for each desktop" option enabled and all using the Netrunner Desktop layout. As usual this configuration caused an issue with fresh sessions starting on Desktop 2 or 3 instead of Desktop 1, as usual I've solved it by renaming ~/.kde/share/config/kwinrc.
I'ld like to use 4 different folders named Desktop 1, Desktop 2, etc. Doing so my desktops would be well organized.
But my (little) issue is that when the Desktop location is set to "Show the Desktop folder",

it looks like this:


And when I set it to ~/Desktop/Desktop1 or any other folder,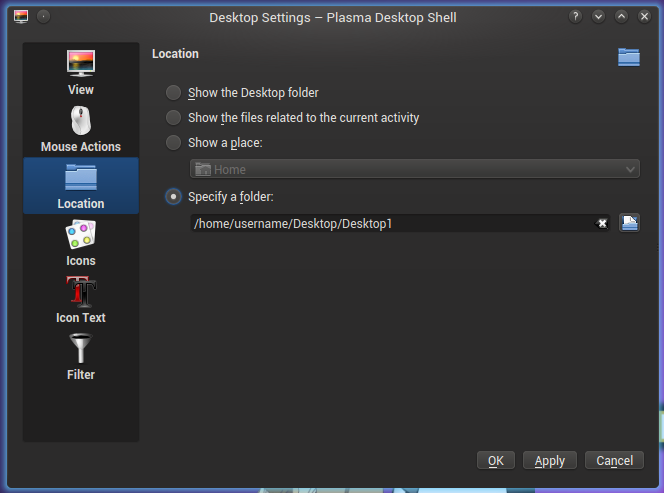 the same *.desktop files copied from ~/Desktop look like this:

I know that even if I rename the files, removing the .desktop extension and adding capital letters and spaces, the shortcuts will still work fine when clicking on it. But I'm near sure that it's not the right way to do. I would like my desktop to display the shortcut name rather than the real *.desktop file name.
In fact the only real problem is my lack of experience with Linux, so I hope you'll be able to help me to find the right solution or at least a direction to follow in my research of a solution.