Gradio is certain my favorite software in linux. It already starts with my system. But I have a matter: gradio (downloaded by flatpak) is not playing Radios with aac codecs.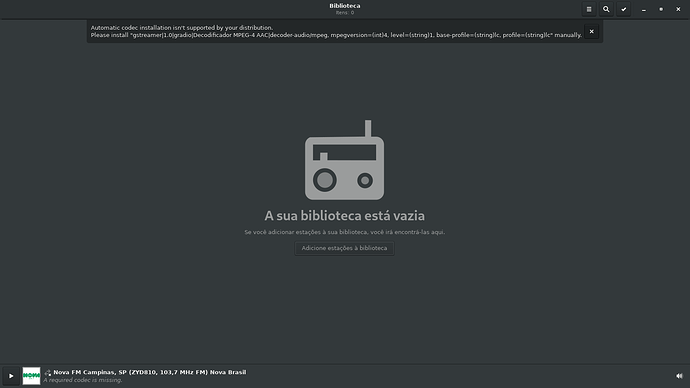 How can I solve this?
On the top of image appears a message when the selected radio don't play.
I already installed many codecs from synaptic and I'm afraid… Suddenly I break the system.
I had not this problem in others linux system, just in netrunner. I hope anyone help me.
Thanks.